Management of online advertising campaigns

Managing ad spend, identifying target keywords, creating and optimizing ad copy, and monitoring campaign performance to ensure that ads are displayed to the right audience at the right time

Show up when people search for what you offer

Targeted keywords, creating ad copy, and setting a budget for your campaign.

We track its performance with various metrics, including click-through rates, impressions, and conversions

Google Ads begins with a goal and a campaign. We run campaign type based on your marketing goals, brand strategy, and how much your competitors are investing in Google Ads
Grow online sales, bookings or mailing list signups with online ads that direct people to your website.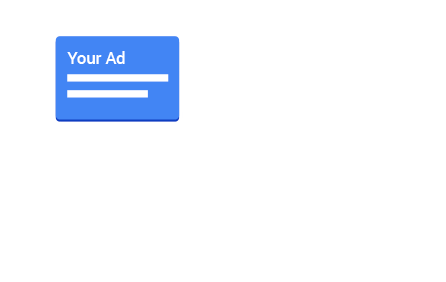 Increase customer calls with ads that feature your phone number and a click-to-call button.
Get more customers in the door with business ads that help people find your company on the map.
Google is where people search for what to do, where to go and what to buy. Your ad can appear on Google at the very moment someone is looking for products or services like yours. Whether they're on desktop or mobile, a well-timed ad can turn people into valuable customers.
​
Over the years, pay per click advertising has proven its worth as one of the best and most cost-effective online marketing strategies. PPC advertising allows businesses to take charge of their ad spend and get their brand offerings in front of the right people at the right time and at the right place.
​
A campaign allows you to promote your products or services on Google's vast network of search results, websites, videos, mobile apps, maps, shopping listings, and more.
​
Search campaigns: Text ads on search results
​
Search campaigns are text ads on search results that let you reach people while they're searching on Google for the products and services you offer. It's great for driving sales, leads, or traffic to your website, as you can show your ads to people actively searching for your products and services.
​
Display campaigns: Image ads on websites
​
Reach a relevant audience with visually engaging ads as they browse millions of websites, apps, and Google-owned properties, such as YouTube, to achieve your marketing objectives. Display campaigns are a great way to expand your reach and stay top of mind with an audience beyond just Google Search.
​
Video campaigns: Video ads on YouTube
​
Show video ads on YouTube and other websites. Some Video campaign types can help you boost general awareness of your brand. Others are designed to drive conversions or get people to shop on your website.
​
Local campaigns: Promote locations on many channels
​
Help you bring people to your physical stores and venues. Your ads will be automatically optimized to appear across Search, Display, Google Maps, and YouTube.
​
Smart campaigns: Automate your campaigns
​
The easiest way to automate your campaigns and get your ads up and running. Enter your business information and create a few ads, and Google finds the best targeting to get you the most for your time and money.